When traditional support structures are unavailable, there's no need to panic.
Rocket Rack offers a number of intuitive solutions for supporting infrastructure in areas where attachment to a wall or suspension from a ceiling is not available or desired.
The innovative Rocket Post allows conduit, basket tray, or process piping to be run horizontally or vertically next to equipment, process lines, or conveyors in a floor-mounted assembly. It provides a secure and sanitary way to support devices and equipment that is space-saving and completely adjustable. Made from 2" Schedule 40 304 stainless steel, Rocket Posts are available in a variety of lengths and come with a mounting plate and a weld-sealed cap that adheres to hygienic design principles. And, the posts are NSF certified for industry compliance and use in hygienic areas.
Rocket Posts can be combined with a number of products from the Rocket Rack family to save you time and labor on your next installation. Rocket Rack Flat Rack (with included U-Bolts) can be mounted to the Rocket Post to facilitate vertical mounting of disconnects, operator interface panels, or mechanical devices, in addition to conduit or basket tray.
Image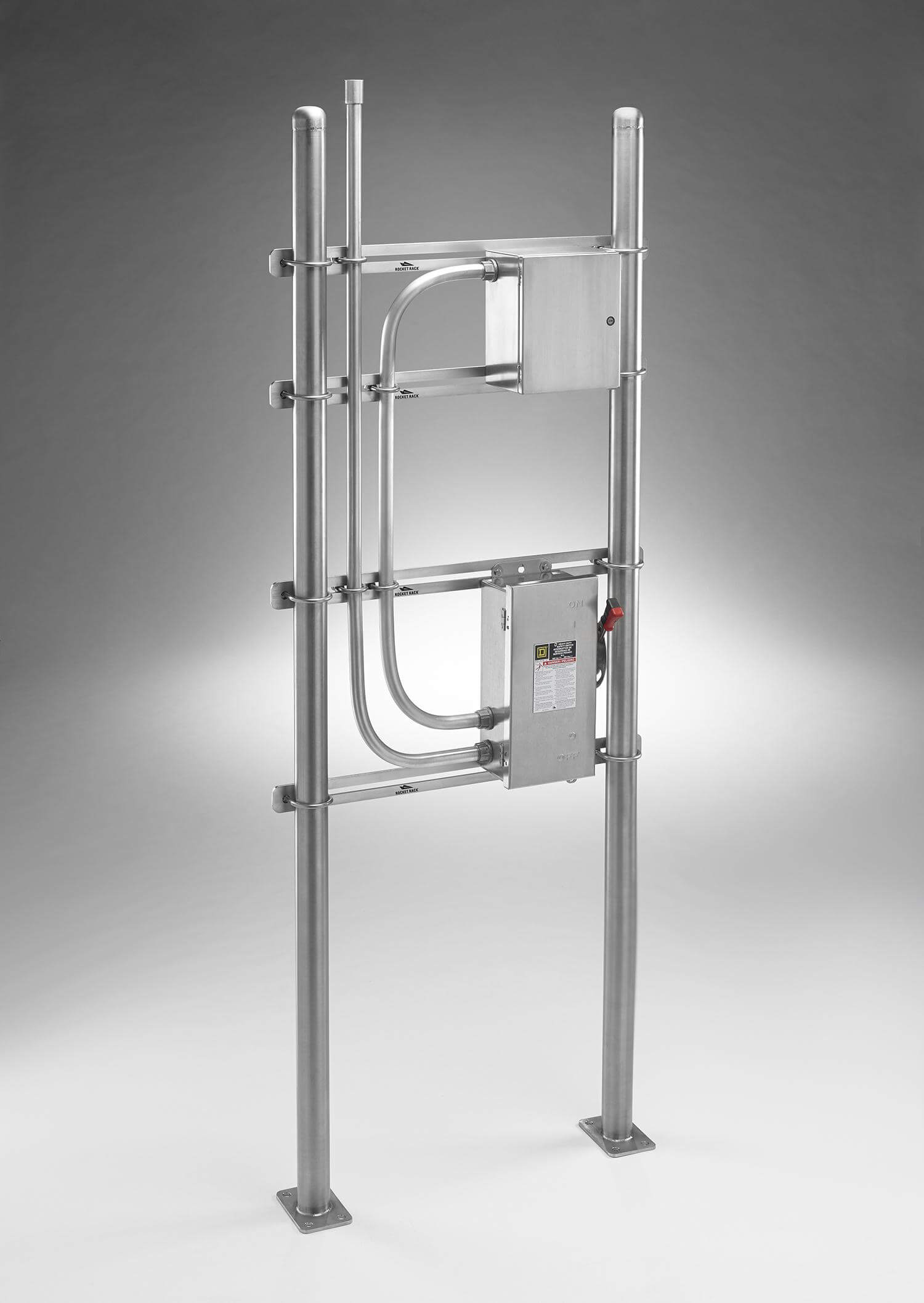 Image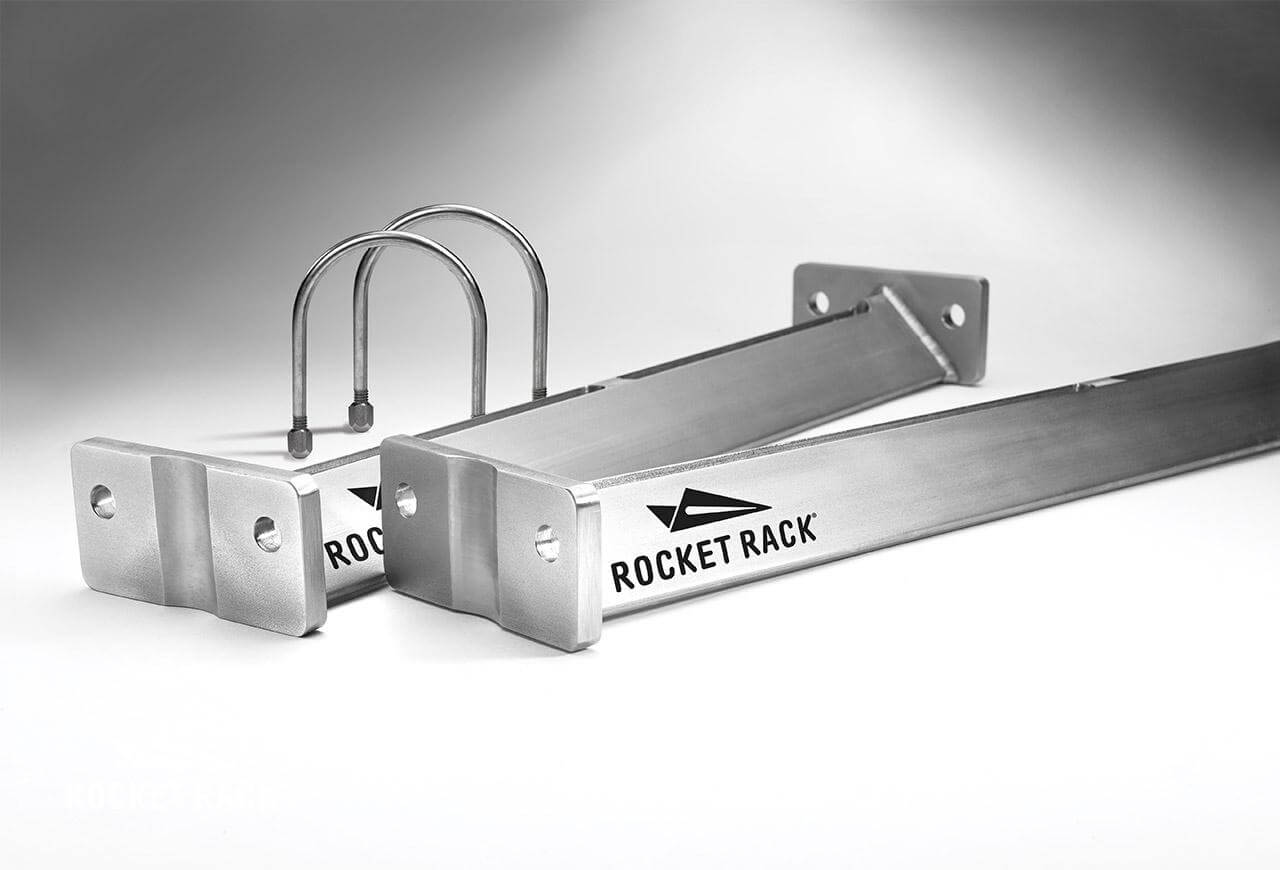 Post-Tented Racks are affixed between two Rocket Posts using the included Rocket U-Bolts with beveled capnuts, providing a quick and sanitary horizontal installation surface that allows for fine adjustments. These racks are welded to a plate with holes perfectly spaced to accommodate the U-Bolt and milled with a radius that neatly fits the curvature of the post.
The Double Mount Bracket allows installation and support of infrastructure on both sides of a single Rocket Post, simplifying installation and saving even more labor and space. The Bracket features a contoured connection point that ensures the bracket fits snugly against the post, eliminating the risk of rocking, and is shipped with one 2" Rocket U-Bolt for mounting purposes.
Image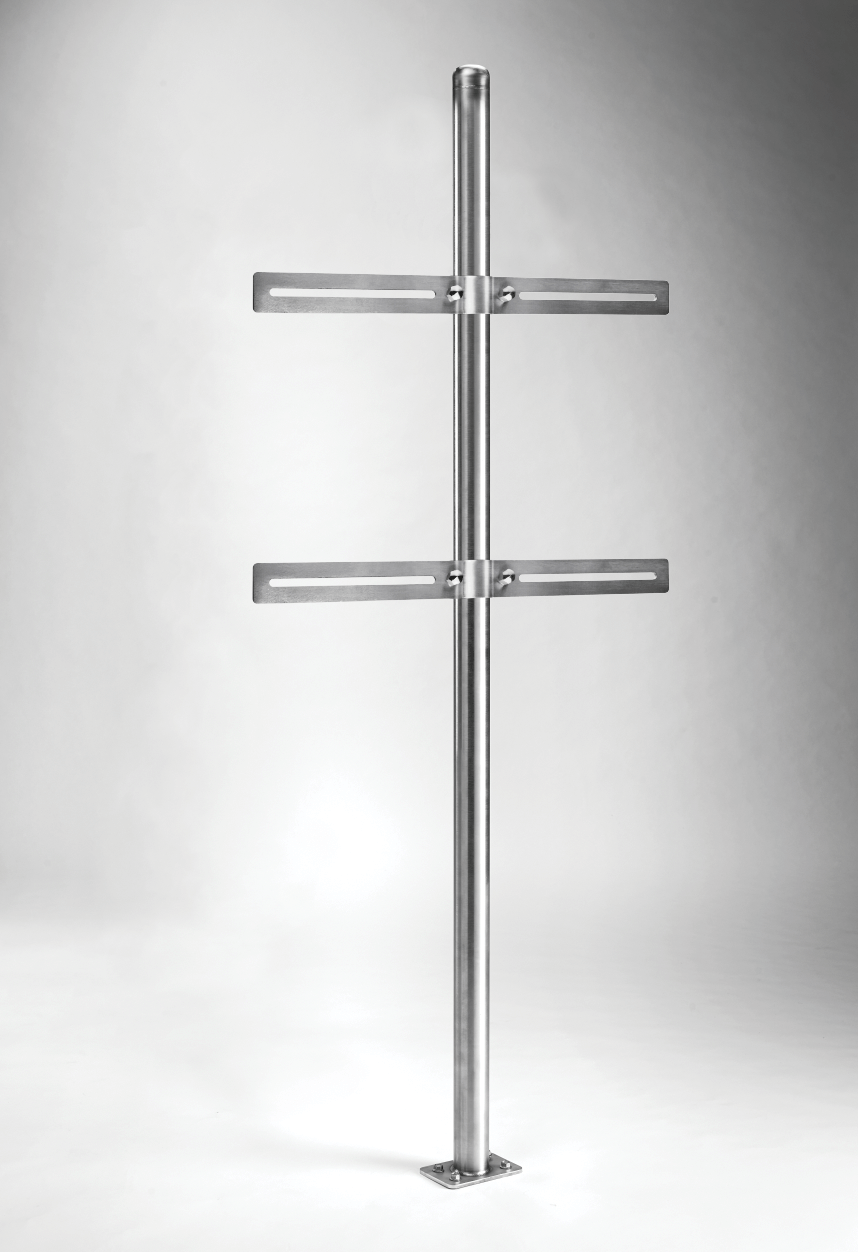 Image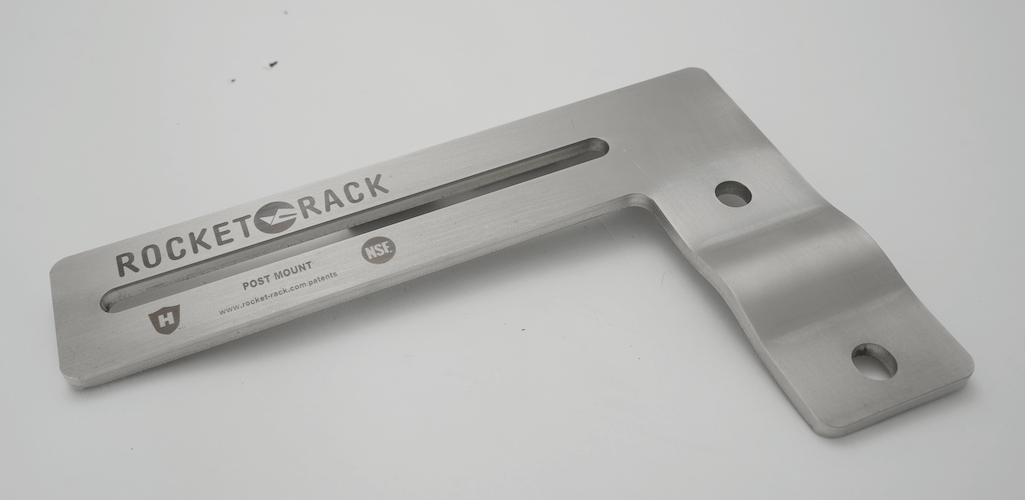 Rocket Rack's Extension Arms offer an additional layer of customizability, and can be especially useful when space is tight. Available in both horizontal and vertical configurations with two length options (6-1/2" slot or 10-1/2" slot), Extension Arms are designed with a contour to maximize grip during installation and come with one Rocket U-Bolt.
Need to run conduit or support infrastructure on a roof? The Rocket Post can be used for that too! Rooftop Rocket Posts have a larger mounting plate and are supplied with a rubber pad to help protect roof surfaces.
With many customizable options, the Rocket Post is your complete solution for infrastructure support when no other means of fastening are available!