Critical Sanitary Support
Rocket Rack® is designed for diverse electrical and mechanical installations including food and beverage, pharmaceutical, consumer goods manufacturing plants, and cosmetic production applications—any application where sanitary safety is critical. 
Rocket Rack® is also ideal to support conduit and process piping where high load ratings are important.
Image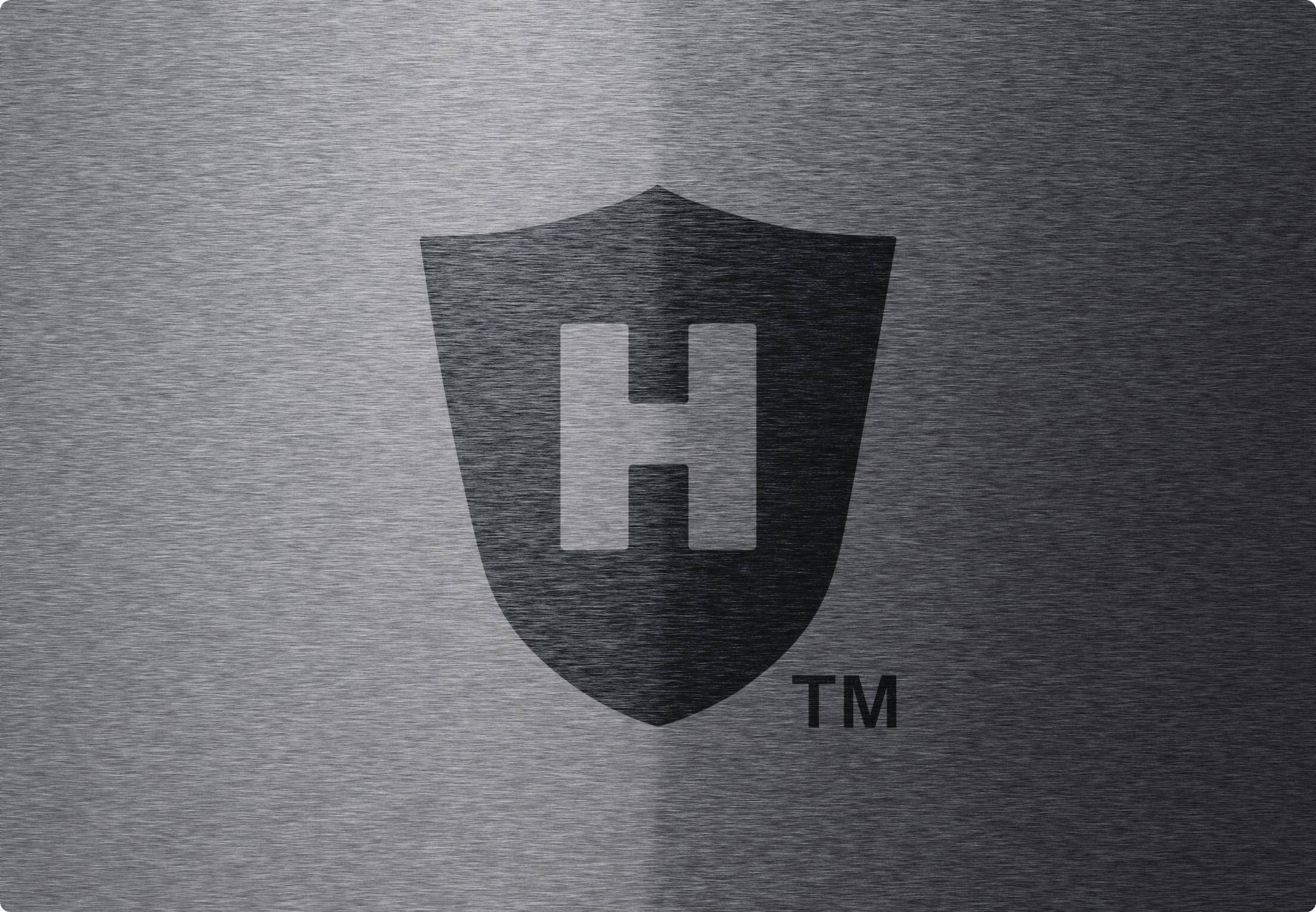 Robroy Hygienic™ Symbol
Rocket Rack® products marked with the Hygienic logo indicate that the installed product has been reviewed and listed to both electrical and hygienic standards, as applicable. Products marked with the Hygienic logo add a visual indication of the use of a product designed and tested for use in hygienic/sanitary installations. In addition to the Hygienic logo, those products will also be marked with the electrical certification and Hygienic certification logos.
Learn More
NSF Certification
Recognized by regulatory agencies at the local, state, federal and international level, NSF certification demonstrates that a product complies with all standard requirements. NSF conducts periodic facility audits and product testing to verify that the product continues to comply with the standard. The NSF mark is your assurance that the product has been tested by one of the most respected independent certification organizations in existence today. It is valued by consumers, manufacturers, retailers and regulatory agencies worldwide. Robroy Industries ROCKET RACK Products have been tested and certified under the Food Safety and Quality Product/System Category to standard NSF/ANSI/3-A 14159-1.
NSF
Image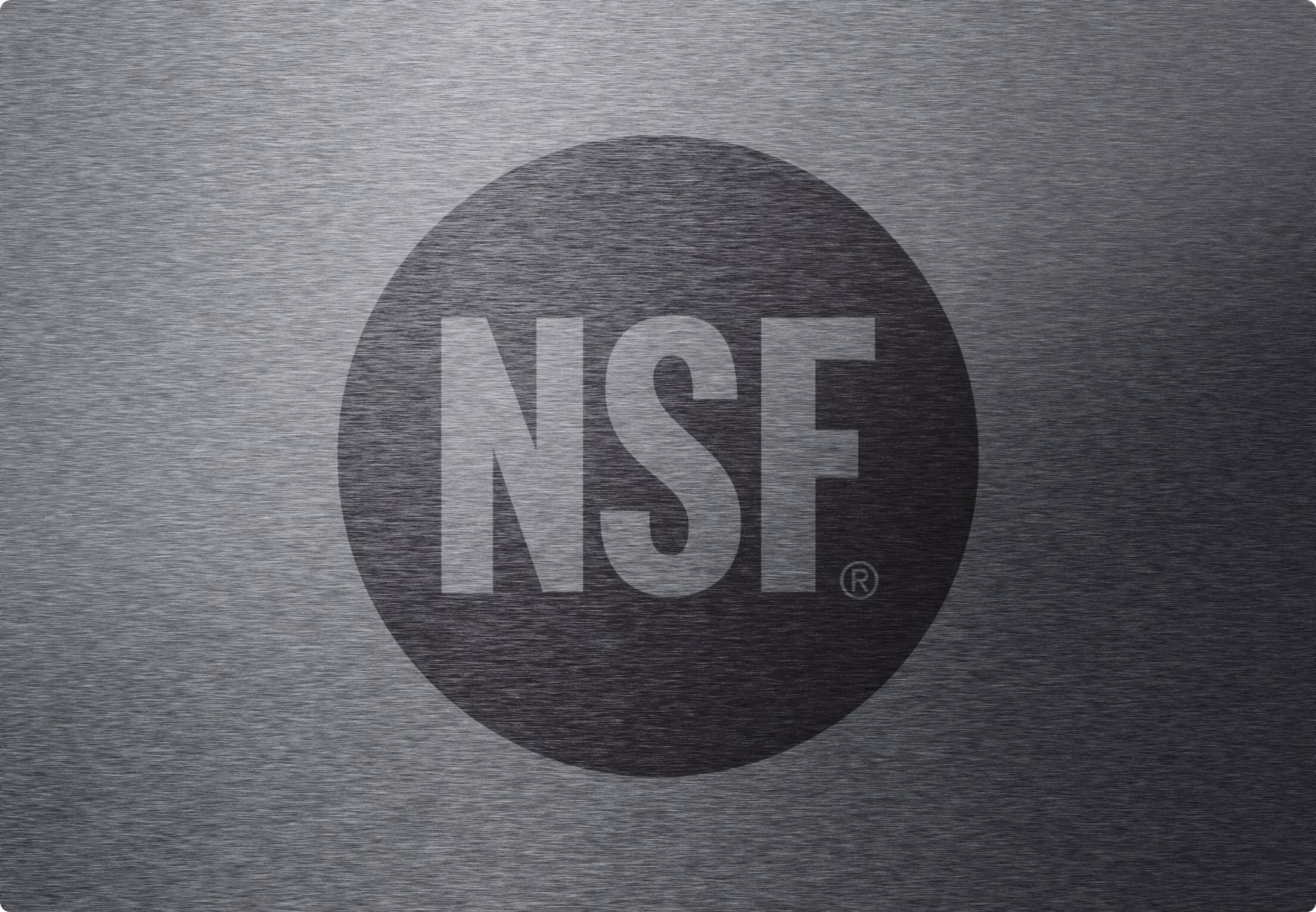 Configurations
Whether you are looking for a solution for sanitary environments or looking for a faster and safer solution to reduce installation time, Rocket Rack's many benefits provide a utility agnostic system which can be used with electrical, mechanical or process piping.
Image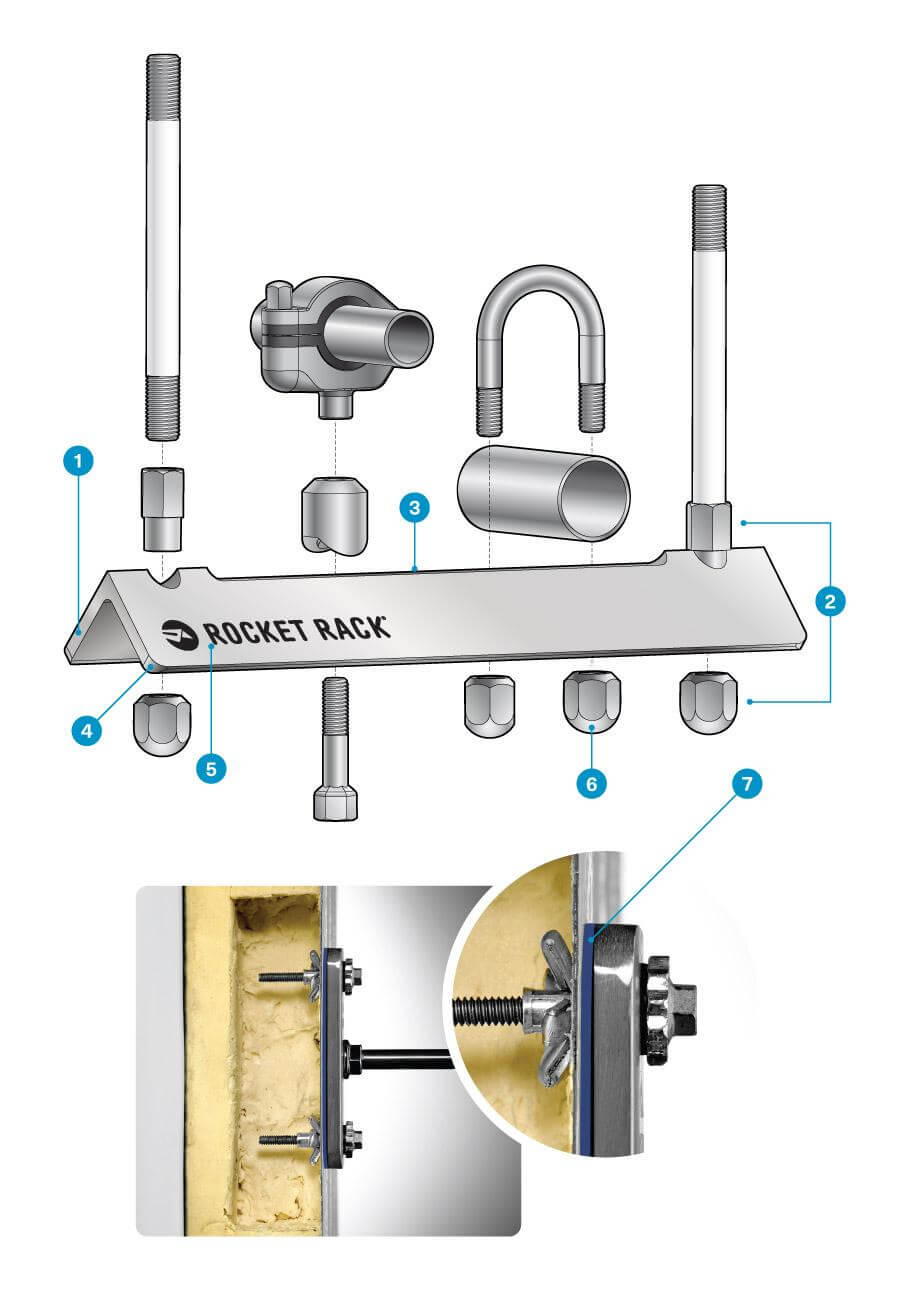 Configuration Features
Configurations for hygienic applications are designed so that flat surfaces are minimized by using slopped designs.
Designed for installation, the patented Rocket Rack® platform, slot design, and custom hardware eliminates harborage points because recessed spaces or exposed threads are minimized throughout the entire system.
Easily adaptable to plan changes due to the slot design, also allows for additional infrastructure in the future.
Additional safety provided by chamfered corners provide additional safety features.
Laser Oxidative Thermo Process Labels remove risk of contamination by foreign matter, unlike traditional sticker labels.
Hardware is specially designed for form-fit-function to maximize hygienic requirements.
Blue (non-food color) FDA compliant silicone gaskets used to eliminate the need to apply silicone to seal surface to surface mounting .