Like so many innovations, Rocket Rack® was conceived by an experienced contractor who believed there must be a better way than the old way of field fabrication that often resulted in wasted time, unsanitary installations, and inconsistent methods. To fully comprehend the ingenuity behind the patented design of Rocket Rack®, consider the traditional field fabrication, a.k.a. "old way" of installation.
"Old Way" of Field Fab
Field fabricating utilizing stainless steel angle or square tubing to create racks, mounting brackets and mechanical framing is time consuming, non adaptable to changes, inconsistent between trades, wasteful, dirty and pose unnecessary safety risks. Also, prior to construction, the complete design must be determined before fabrication leading to delayed timelines, difficult modifications/additions and longterm custom fixed infrastructure.  
If infrastructure needs to be added in the future, time and minimizing risk are at a premium. Non-flexible drilling, cutting, and welding must happen inside sanitary areas which creates a greater risk of contamination.
Image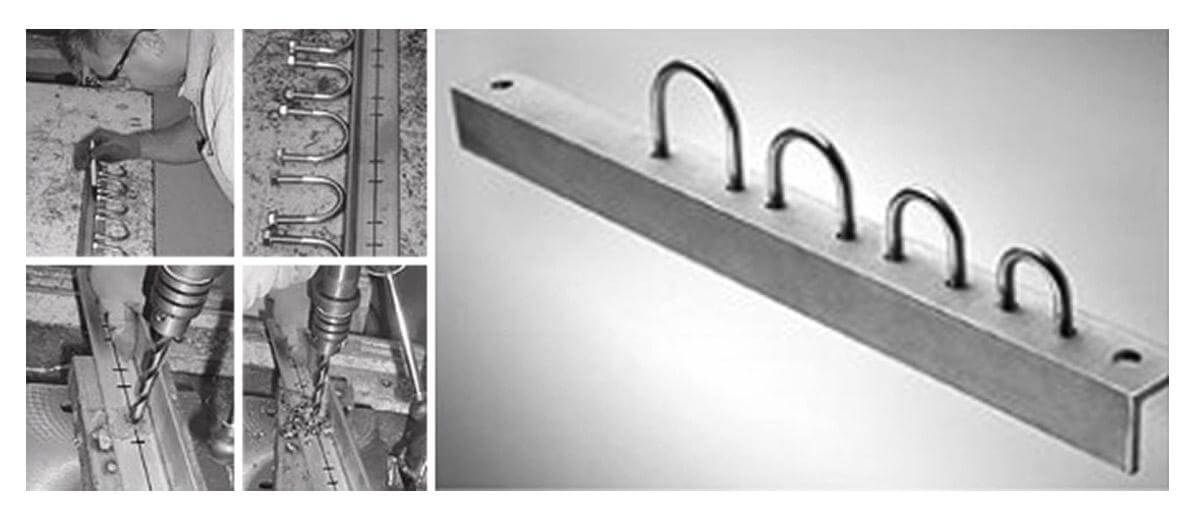 The Rocket Rack® Way
Flexibility is  built into the patented platform. The ease of installing pre-engineered, factory fabricated Rocket Rack® results in significant labor and cost savings and enables projects to be completed on or ahead of schedule.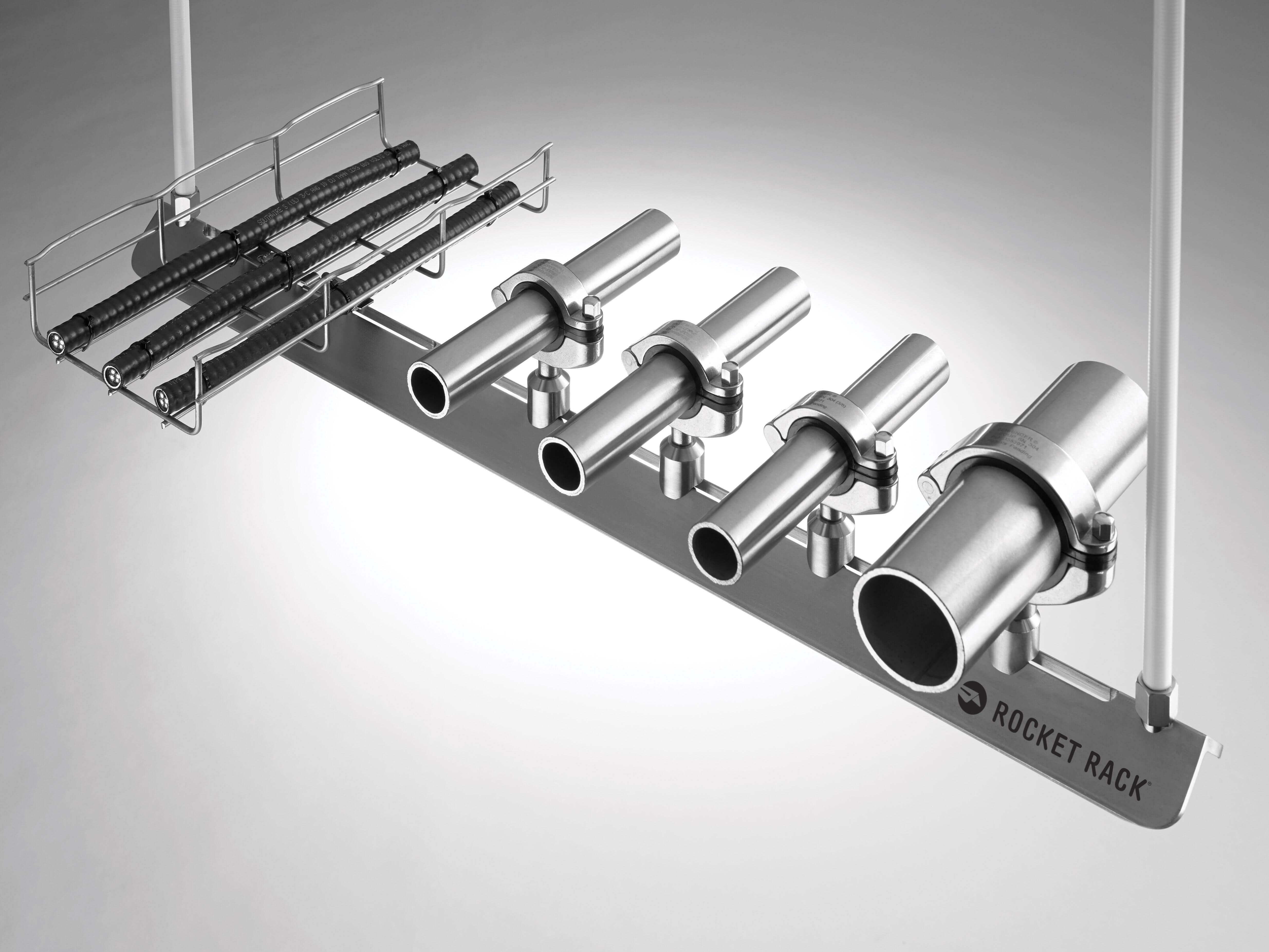 No need for on-site fabrication such as drilling, cutting, welding
No need to remove paper labels
Ability to be flexible with last minute changes due to slot design
Ability to add additional lines in the future due to patented slot design
Cut to length threaded rod with FDA-compliant coating utilized with Rocket Rack Rod stripping tool reveals precisely the number of threads needed for clean installations
Designs that allow for mounting via trapeze, wall or post
Promotes on the job safety
Slot design promotes reuse and adaptability
Rocket Rack® Difference
There are many key differentiators that set Rocket Rack® apart from alternative systems, making it the best choice for electrical and mechanical installations.
The hygienic, environmental design criteria of Rocket Rack® limits risks from both corrosion and contamination making it the best option for a sanitary support system.
Rocket Rack® is truly a one-stop-shop because its fully integrated platform works together, support and hardware, to form a superior performing installed support system.
Configurable Rocket Rack® products work together as an installed solution, meeting customer requirements as a system versus a component-to-component design.
Rocket Rack ® is a reusable and sustainable solution. The patented slot design aids in providing maximum design flexibility.
Professional engineer published load ratings for Rocket Rack® exceed the most demanding applications and load requirements.
Pre-engineered, factory fabricated Rocket Rack ® is cleaner, faster, and safer than field-fabricated alternatives. 
Rocket Rack®  provides you proven innovation documented by design with utility patents and 3rd party listings.
The system design makes it easy to install and allows for changes and additions saving time and money.
Minimize labor and eliminate waste using the platform of products designed to maximize installation consistency from job to job across facilities.