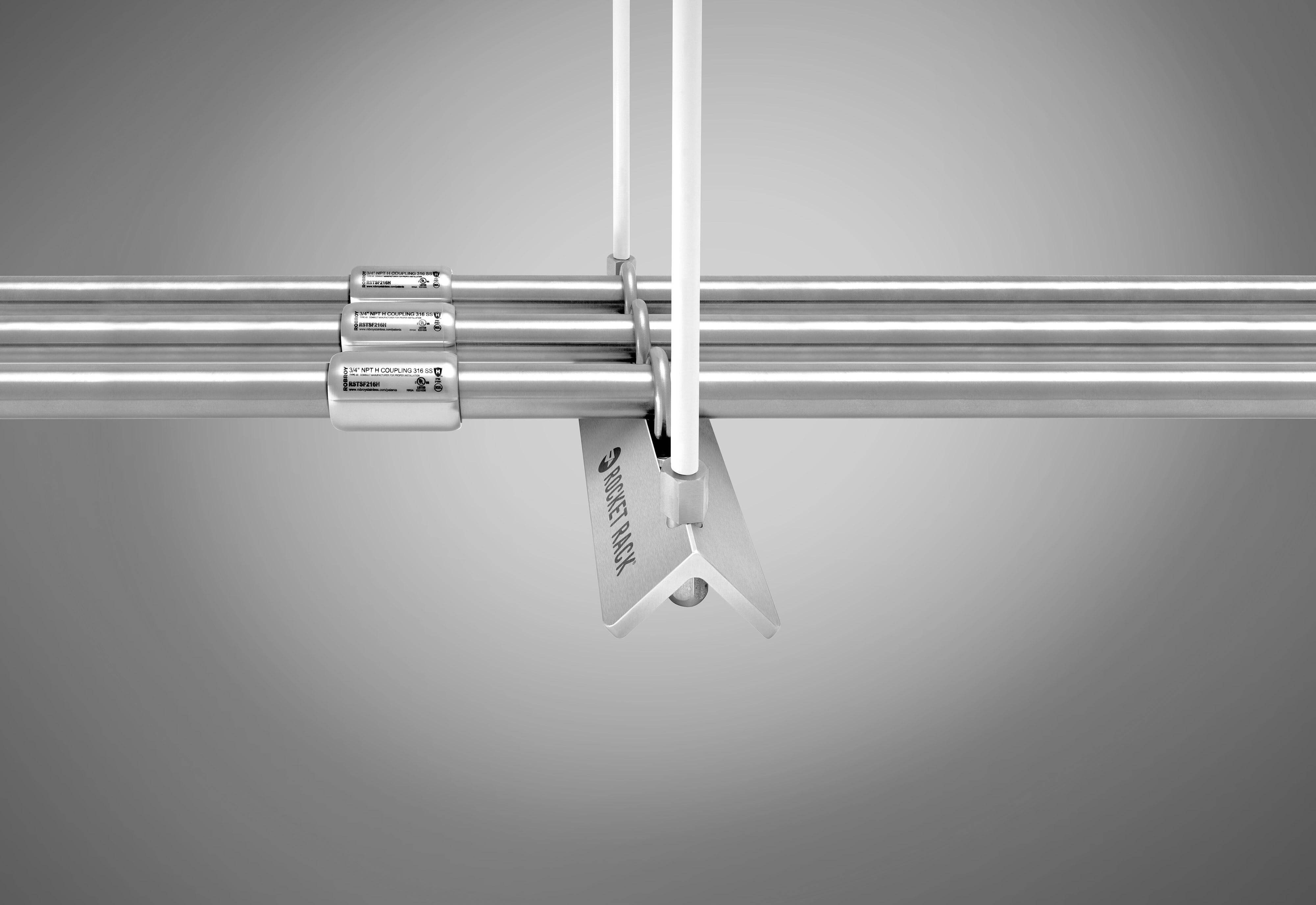 Rocket Rack®, manufactured in the U.S.A. by Robroy Industries®, is a pre-engineered, factory fabricated, sanitary support system for electrical raceways (conduit, tray and basket), process piping and general mechanical framework for mounting equipment. Rocket Rack provides a solution for hygienic environments and is an ideal alternative for traditional strut channel or custom mechanical framing or racks.
Rocket Rack was created from the frustration of a 30+ year electrical contractor who was tired of the wasted time, unsanitary installations and inconsistency of field fabricating custom supports while trying to keep up with accelerating and compressing project timelines. The result was the first comprehensive support platform that addresses sanitary installations, mechanical strength, flexibility of strut and ease of installation for job site efficiency and productivity.
Engineered for hygiene and strength, manufactured for durability, Rocket Rack® is the most comprehensive support platform that meets the most demanding heavy load requirements for any project where sanitary installation is required.
The versatile Rocket Rack® system is available in 304 stainless steel or 6061-T6 aluminum angle or flat stock in a wide range of widths and lengths. It can be either wall-mounted, trapeze hung or used in conjunction with post mounts for mechanical framing. Rocket Rack ® is available in 316 stainless as a special order.