What is
Rocket Rack®?
Sanitary support systems for electrical & mechanical installation
Rocket Rack® by Robroy Industries®, is a pre-engineered, factory-fabricated, sanitary support system for electrical systems such as conduit, basket tray and ladder, process piping and mechanical framing. Rocket Rack provides a solution for hygienic environments and is an ideal alternative for traditional strut channel, wall mount brackets or custom mechanical framing.
Trainings & 
Certifications
Accredited, Regulated & Certified (ARC) Courses
Rocket Rack® continues to develop new and innovative products for our customers, always striving to make the contractor's work easier, with faster and safer installations. We are committed to keep our constituents educated and offer informational product overviews as well as installer certification training.
Educational Programs
Product Overview
Installation
Corrosion College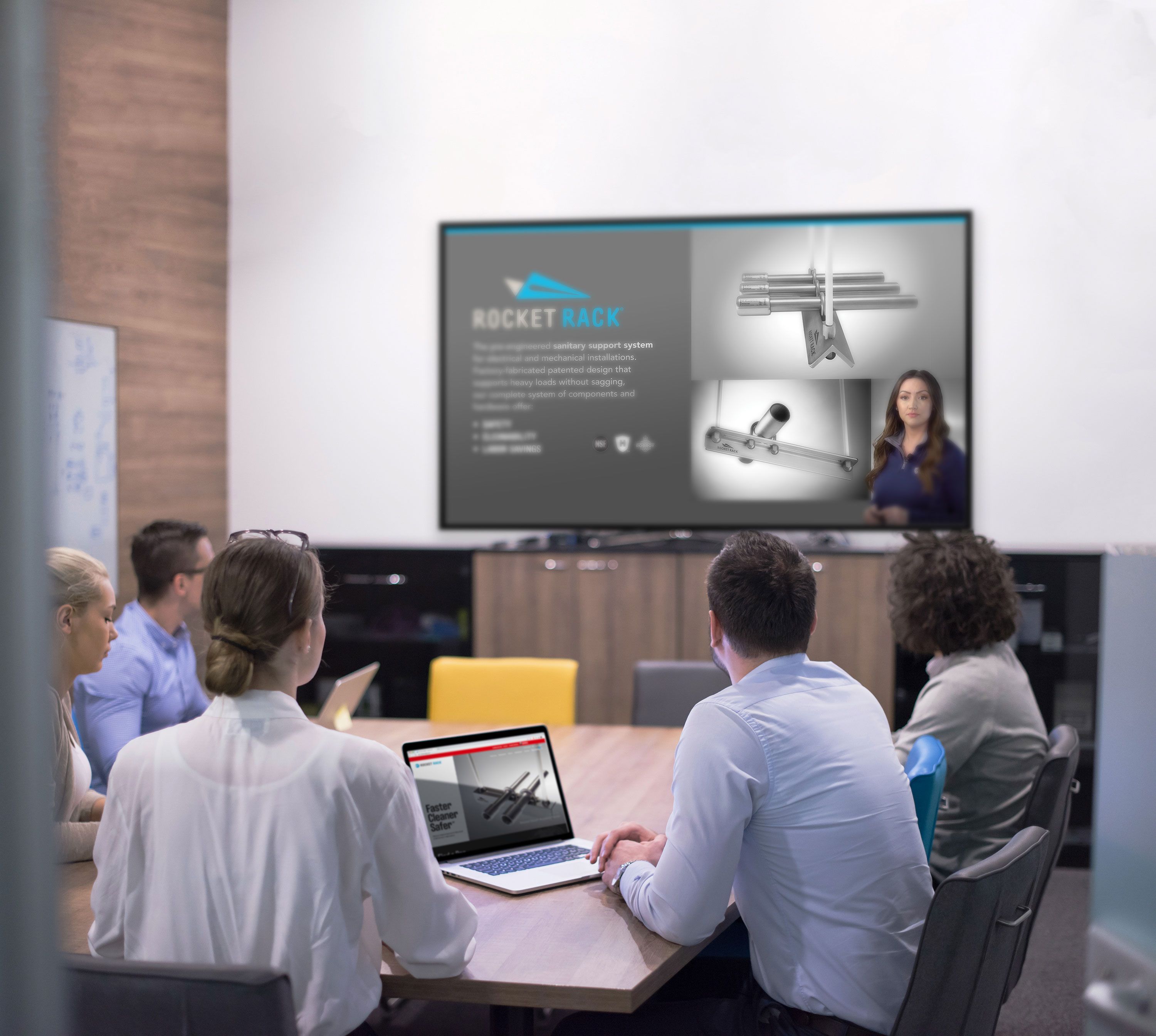 The Latest
Blog and Installation Tips